Frequently asked questions
Will I say or do anything I don't want to?
---
No. Hypnosis is simply a state of focused concentration. You will not reveal any secrets or do anything that would go against your core vales. What you have see on movies and shows is nothing like clinical hypnosis. It's a relaxed state of focused concentration.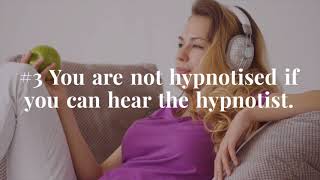 ---
What is the cost?
---
The cost will depend on the amount of sessions or package. We offer a Free consultation. There is a $40.00 deposit required to hold your spot for your free consultation. If you are accepted as a client, your $40.00 deposit will go towards your session. Failure to cancel your free consultation or not showing up Our inital consultation & assement is 100% Free ​ Your credit card number will be used to lock your free consultation into our calendar. It is not charged the $20 fee unless there is a no call no show or 24 hour advance notice of change isn't given.
---
What if I can't make my appointment?
---
I understand that things can happen. I respectfully ask that you give 24 hour advance notice if you are not able to attend your appointment. I am always happy to reschedule if needed. Same day cancellations will be charged $40.00 No shows will be charged the full amount of the session.
---
Where are you located?
---
We are located at 1025 73rd Way N, Brooklyn Park just off of Hwy 252. My most important value is my family. So I created my practice inside my home office. This allows clients to feel relaxed as if they were visiting a friends home. And allows me the ability to be there for my family.
---
Why did you choose a home office?
---
We all make choice based on what are values are. One of the most important values that I have is my family. When I decided to become a mother, I knew that my family would always come first. So in order to do what I love which is helping people heal. I knew that I needed to create a space within my home that will allow me to be there for my family. And give clients a feeling of being welcomed into a friendly and caring home.
---
---